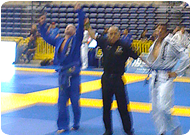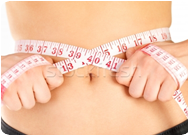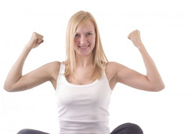 Contact RocknRoll Brazilian Jiu Jitsu and Personal Training
All RNRBJJ Personal Trainers are NASM certified and are available to train you seven days a week for your convenience. Our trainers are serious about getting results and helping you reach your goals! Schedule your FREE fitness assessment right now!
Or, call or email and schedule your FREE introductory Brazilian Jiu Jitsu private lesson. If you ever wanted to try brazilian jiui jitsu or wanted to refine your existing game, call or email right now to schedule a FREE lesson.








We now have a FREE One Hour Group Class before the RocknRoll BJJ Open Mat Saturdays begins! We will go over techniques and work some drills. Saturday's group class and the RocknRoll BJJ Open Mat Saturdays are FREE. However, we do ask that you 'Like" the RocknRoll Brazilian Jiu Jitsu Facebook Page and kindly show your support!
We are currently located in Tustin Hills in a giant home studio with wall to wall mats and fitness tools and equipment! We have an entire down stairs of a giant house converted into the club med of jiu jitsu and personal training over looking Orange County. We are considering another retail spot, but for now our clients enjoy it and its more cost effective. We pass the savings on to you!
If you are in any way concerned about training at a strangers home studio, you are welcome to come by and check it out anytime during the week. Bring a friend with you and meet our trainers. Also, we have what we call RocknRoll Open Mat Saturdays, Plus One Hour Group Class, FREE! We usually have a packed house and its a lot of fun. Saturdays are a great time to come by and meet everyone and put any concerns to rest.
RocknRoll Brazilian Jiu Jitsu & Fitness
10862 Coronel Rd, 'B'
Santa Ana, CA 82705
Map to RocknRoll Brazilian Jiu Jitsu and Personal Training
For Scheduling, Pricing Or More Informatin, Call Or Email Anytime!
714.731.8861
info@rocknrollbjj.com
We have had a lot of visitors from out of town this summer. If you are visiting Southern California, come train with us on Saturdays for FREE as our guest.


FREE PRIVATE BJJ LESSON!
FREE FITNESS ASSESSMENT!
TRAIN SATURDAYS FOR FREE!
BRAZILIAN JIU JITSU TECHNIQUES

ROCKNROLL BJJ OPEN MAT SATURDAYS



Designed and powered by

HitstheSpotMedia